Diag would like to thank the doctors and medical staff on the front lines against the epidemic for their hard work to protect the community.
We aim to maintain that safety even during and after the pandemic.
So,
More than 17 branches located throughout the districts in Ho Chi Minh City will be the optimal solution that we want to bring to you.
"Testing is not afraid to be far away, safe in the home district". Choose the branch closest to you here.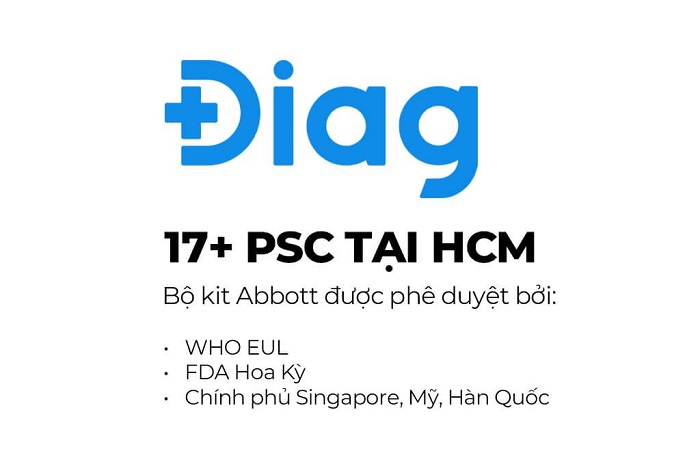 Aiming at the best for our customers, we decided to choose the Abbott brand for rapid testing. Products approved by:
WHO

US FDA

Government of Singapore, USA, Korea
In order to ensure social distancing and restrict movement, the sampling process will be threaded so that the testing schedule is most conveniently arranged.
A sampling at the company for corporate customers: (Link form)

A sampling at home for individuals and families (Link form)

A sampling at the branch for free customers (Link form)
Please contact Hotline 1900 1717, Diag medical staff will assist you.