In order to safely adapt to customers and meet the requirements of fighting against the COVID-19 epidemic. Diag Laboratories deploys the feature of returning confirmed test results for SARS-CoV-2 by RT-PCR through the HCM Health application.
Diag Laboratories is granted the right to access and update data on the HCM Health application. All customer information will be kept confidential through this application.
The HCM Health application integrates the following functions:
Return Covid-19 test results by QR Code

Link to information on vaccination results, Covid Green Card

Scan QR Codes at destinations to make medical declarations, mark destinations
The received QR Code test results have the same value as the "Test result confirmation sheet" and can be used to present to the authorities upon request.
Instructions on how to look up Covid-19 test results through the HCM Health App
Step 1:
You access the link below to download the HCM Health app to your phone.
Using Android:
https://play.google.com/store/apps/details?id=hcm.kbyt
Using iOS:
https://apps.apple.com/vn/app/y-t%E1%BA%BF-hcm/id1569139817
Step 2:
1. Open the HCM Health app, register for an account by selecting My Information.
2. Enter the phone number and select Confirm, then select Sign in with OTP and enter the OTP sent to your phone.
3. Fill in the information and select Update to finish.
Step 3:
To read the Covid PCR results, go to My Information, then select View COVID-19 test results, information about sampling times will appear.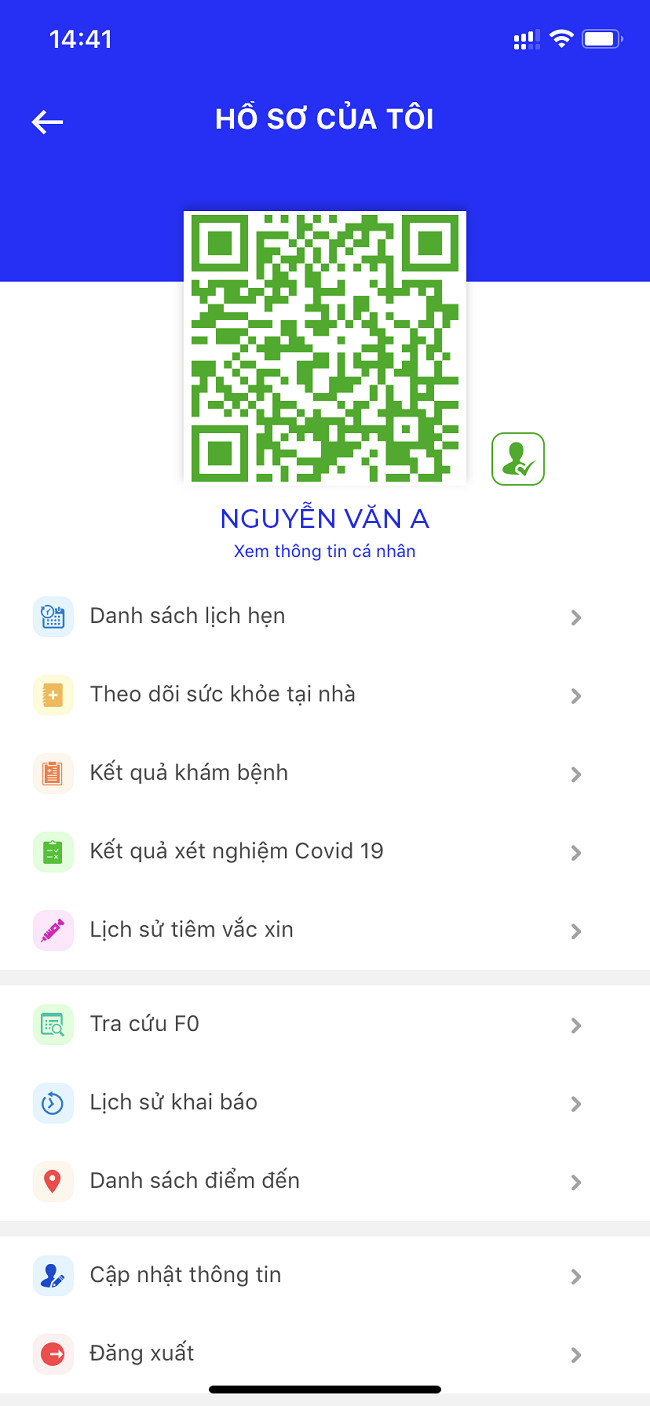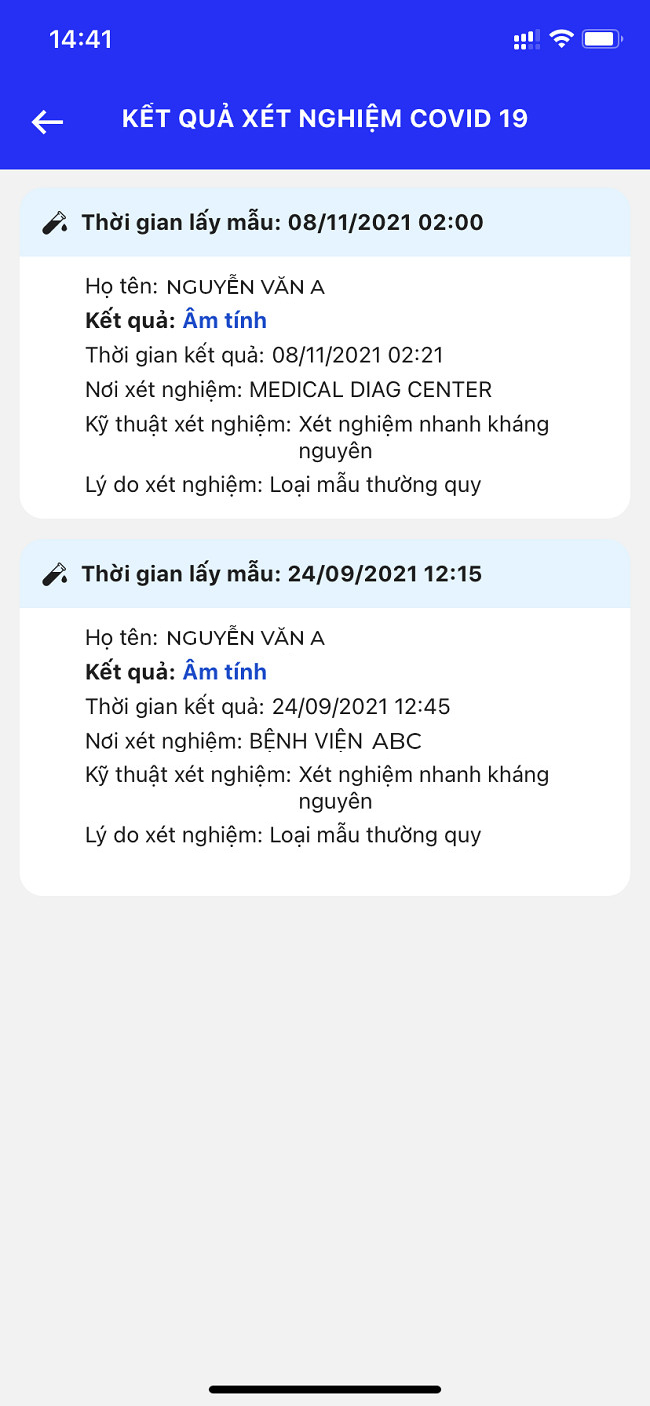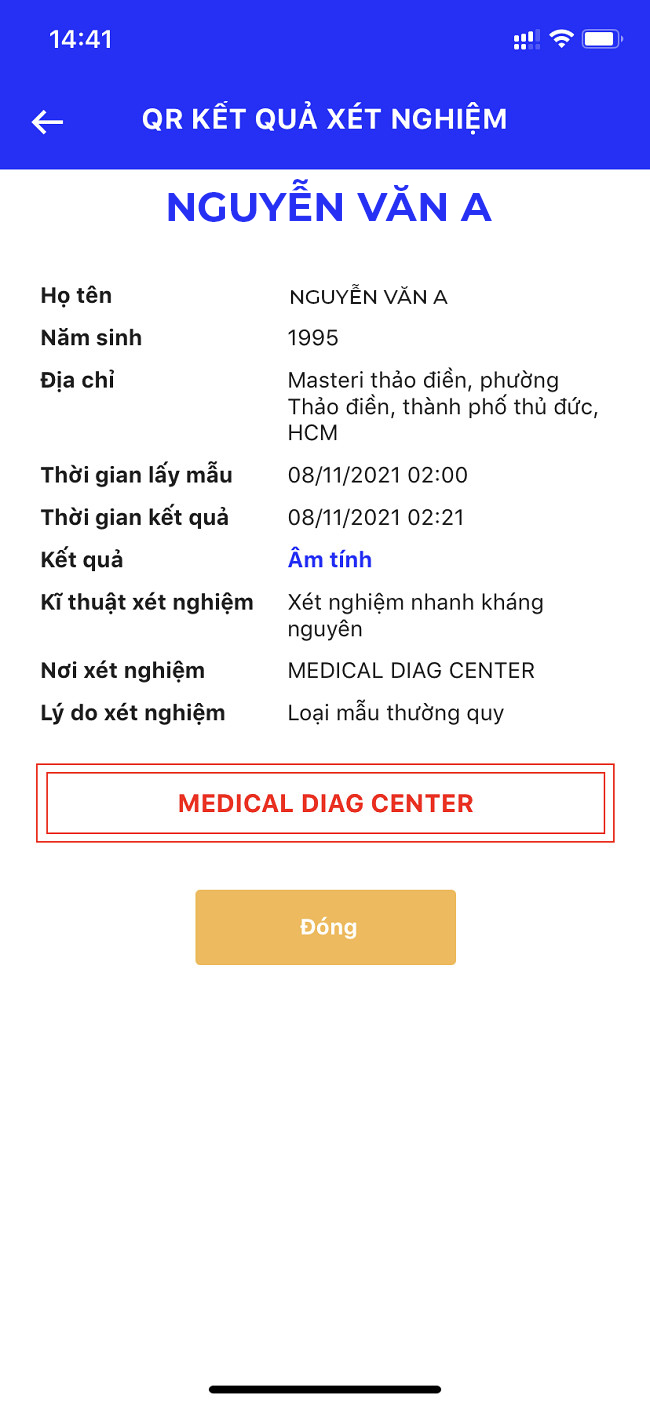 The online Covid test results at Diag on the application are not valid to replace the hard copy at all. Please contact Diag – 1900 1717 for support in case you need to provide a hard copy.